Special Offers
What Wee Monsters Has To Offer You

Typically, when parents want to purchase a play set, they head out to Wal-Mart, Home Depot or warehouse stores, thinking that they will find their best deals there. However, as you compare play sets, there are several things that you need to keep in mind:
Construction
Without a doubt we want our children to be as safe as possible so be sure to select a play set that is constructed using sturdy and long-lasting 4x4 and 4x6 construction. Look for heavy duty bolts and screws without nails or staples. Be sure the play set is sturdy enough for you. Look for a wood that protects against rot and infestation (the newest treatment is MCQ Yellawood pressure treated pine). Let's face it, you're in the South and we have an abundance of humidity and termites.
Plan for Present and the Future
Look for a play set that accommodates the current and future needs and activities of your children. A set that is great for your 4 year old may not be the best set for a 10 year old, so plan accordingly. A manufacturer is the best place to custom design your play set to tailor the activities to those that your children enjoy; from forts to swings, slides to picnic tables, tire swings to a trapeze, the list is endless!
Location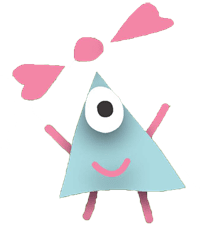 Where will you situate your play set? Do you have a level spot cleared? Is the area mulched? Look for the level areas of your yard. If your set is installed on uneven ground, the wood could warp and break. Measure the area toensure that your new play set will fit in to your chosen space.
Many companies do require level areas to install your set, so confirm that they can accommodate your terrain.
Affordability
Are discount chain stores, home improvement stores or warehouse stores truly more affordable? Remember that if you choose that option, you will have to install the play set yourself. This is great if you enjoy this type of project, but your average mom and dad is not prepared for the number of hours it will require to construct the set. Look for a company that uses professional installers who are trained to construct play sets. If you purchase a play set directly from a local manufacturer, you'll benefit from personal service, a local warranty provider and someone who cares specifically about your child and the product they are providing. This is an important investment, so look for a play set that provides at least a 20 year warranty. A safe play environment for your child is worth the cost.
Stop By Our Showroom
With 18 years in business, Wee Monsters offers quality play sets at a great value. For more information and answers to all your play set questions, contact 770-995-KIDZ or stop by our showroom in in Flowery Branch, GA at 3907 Falcon Parkway.